On November 8, 2021, Wells River Savings Bank will be transitioning to a new debit card provider, bringing you enhanced security features and an even better banking experience. This change will affect debit cards, Health Savings Account (HSA) cards and ATM cards. You'll notice faster posting times of your debit card transactions and get access to a network of surcharge-free ATMs. Wells River Savings Bank will no longer be within the Falcon network. ATM deposits can only be done at WRSB ATMs.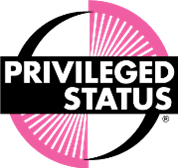 Simply look for the Privileged Status logo on eligible ATMs.
What you need to do:
Nothing, we want our transition to cause our customers minimal inconvenience. Continue to use your same debit, HSA and ATM card and your same PIN number. We don't anticipate any interruptions during this change but please call us at 1-800-371-2361 or 1-802-757-2361 if you have any issues.
---
Coming Soon!
Soon, your Wells River Savings Bank debit card will be eligible for Google Pay™! You can currently register your debit card in Apple Pay®, or Samsung Pay® for an easy and secure payment experience. We'll let you know when Google Pay™ is ready.
---
After November 8, you'll have access to some new security features including:
Text or phone call alerts if suspicious activity is suspected on your debit card. Add these numbers to your contacts now so you know they are not a scam call/text, if they contact you:
Text message: 72718
Phone call: 855-219-5399

---


Our new vendor also provides a free mobile app 'Brella,' that helps protect you from fraud by sending alerts when your card is used so you can quickly detect unauthorized activity. You choose which alerts to receive and when.
Alerts include:
Purchases exceeding thresholds you set.
Purchases made via the internet or over the phone.
Suspicious or high-risk purchases.
If you receive an alert, you can quickly take action to prevent fraud.
With Brella, you can also:
Turn your debit card on or off.
Send money to virtually anyone.
Submit travel notices.
Check your account balance without logging in with the Quick Balance feature.
Find nearby ATMs.
Visit your app store and search for "Brella Card Manager" to download now. If you are a current WRSB Mobile banking user, Brella will soon be located within our WRSB app.
---
Disputes: Starting November 8th if you need to dispute a transaction on your debit card:
Call SHAZAM at 833-288-1126 or 800-870-3631 option #3.
We hope you enjoy the enhanced security features and an even better banking experience. Please contact us if you have any questions.